Owned and Ridden by Doris Westhoff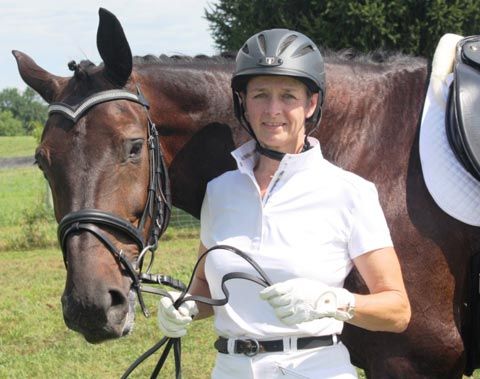 2008 Westfalian Mare, 16.1 H
Sir Bedo - Weinberg - Thuswin xx
Summer was "produced" (bred by Doris) in Germany, but born in the USA. Doris has bred, raised and trained all of her horses.
Summer had a foal at the age of four and is currently being trained and shown at second level.
Summer is not an easy horse to ride, but she works hard, has beautiful movement and can perform at a high level. We believe she has the potential and the gaits to go fourth level dressage.