Ridden by Barbara Strawson, Owned by Stables of Rolling Ridge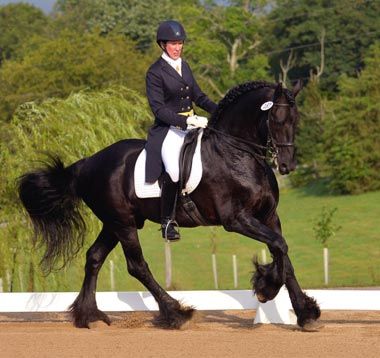 2002 Friesian STER Stallion, 16 H
Laes 278 – Wicher 334 – Tjimme
Ivan has been in training with Barbara since 2013.
Ivan has a noble temperament and excellent rideability, which he will prove to you with every stride.
He is gifted with three excellent quality gaits. His exclusivity was proven when he competed in the 2011 Pan American Games in Mexico, making him the first Friesian to do so.
Ivan has competed very successfully at the FEI levels. Ivan and Barbara started competing together in late 2015. They had multiple wins and high score awards, with scores up to 75+%.
Starting in 2016, they are competing at Intermediare II and Grand Prix.