Barbara's training business is based at her facility, Misty Gleann, which is located at 12900 Lewisdale Road, in Clarksburg, MD 20871.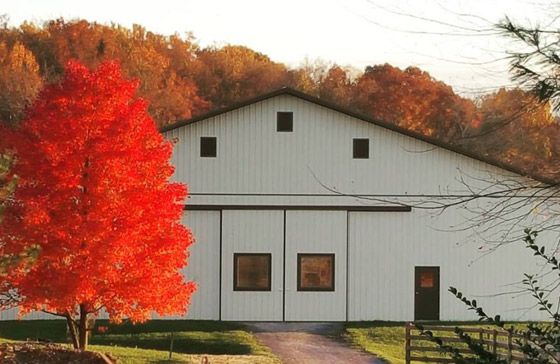 Misty Gleann is nestled in Little Bennett Regional Park which is surrounded by the beautiful Montgomery County Agricultural Reserve. The 15 acres of rolling countryside epitomize the idyllic farm setting.
Misty Gleann has a peaceful and supportive atmosphere where horses and riders can relax and focus on a positive training experience. This boutique-like facility has all the amenities necessary to accommodate training, clinics, seminars, workshops and exhibitions.

This private facility offers:
Full size indoor arena with excellent footing and a gorgeous view
Automated roll down curtains in the indoor ring
Large stalls with Dutch windows
Individual or semi-private turn out in small paddocks or large grassy pastures.
Direct access to miles of trails in Little Bennett Regional Park
Grass riding areas for conditioning or other out-of-ring cross training.
State of the art Tack lockers
Outdoor wash stall
Top quality care tailored to each equine athlete's needs
---
Use google map to plan your trip.