Barbara Strawson Receives Inaugural Grant from TDF's Team Tate Mentorship & Leadership Fund
The Dressage Foundation (TDF) is proud to announce Barbara Strawson of Clarksburg, Maryland, as recipient of the inaugural $5,000 Team Tate Mentorship and Leadership Grant Fund. The Fund, established by J.J. Tate and family earlier this year, provides financial assistance to dressage professionals to further their business, leadership, and riding skills.
Barbara has been a dressage professional since 1990, with students and horses ranging from beginner to Grand Prix. She plans to use the $5,000 grant to train with her mentor, George Williams, to attend the Women's Leadership Summit in Washington D.C., and to attend the USDF FEI Trainer's Conference.
Barbara shared, "It is a blessing to be honored as the first recipient of the Team Tate Mentorship and Leadership Fund grant, especially during these trying times. Not only will this grant help me improve my business skills, it will also help me during a crucial training time with my horse Heinemann as he is advancing to the FEI Levels. This grant will also support my goals of inspiring younger trainers and others, especially women, in building their own small businesses. Additionally, my students always reap the benefits of time spent with my own continuing education.
"The Tate Family's belief that mentorship and leadership programs can lead to a successful life inspires me to think of a dear late friend who loved the idea of 'paying it forward.' She always inspired me to be grateful for my opportunities and think of how I can share with others who need a helping hand. This grant will be a wonderful way to continue the cycle of receiving, giving, and building into the future. Thank you to the Tate Family and The Dressage Foundation for this grant."
The goal of Team Tate Mentorship and Leadership Fund is to provide grants of up to $5,000 for dressage professionals, age 25 and over, to receive business, leadership, or personal coaching education and to work with his/her dressage mentor to improve equestrian skills. The online application form can be found at www.dressagefoundation.org under "Grants and Programs" > "Dressage Instructors." Applications are due on or before July 15th.
J.J. Tate shared, "I have been very fortunate to have a strong supportive network of trainers, family and clients who have helped me develop as a trainer and as a person. I believe that being successful in our sport requires a lot more than just good riding. My dad, Joe, has always been a huge inspiration to me for self-growth and development, and we would love to share that opportunity with others. We hope this grant will help people further not only their depth of relationships with their mentors, but also to further their education; whether that be through personal development and growth or better business skills." 
Additional grant information can be found here..
Contact Jenny Johnson, TDF's Executive Director, at (402) 434-8585 or This email address is being protected from spambots. You need JavaScript enabled to view it. with questions or for more information.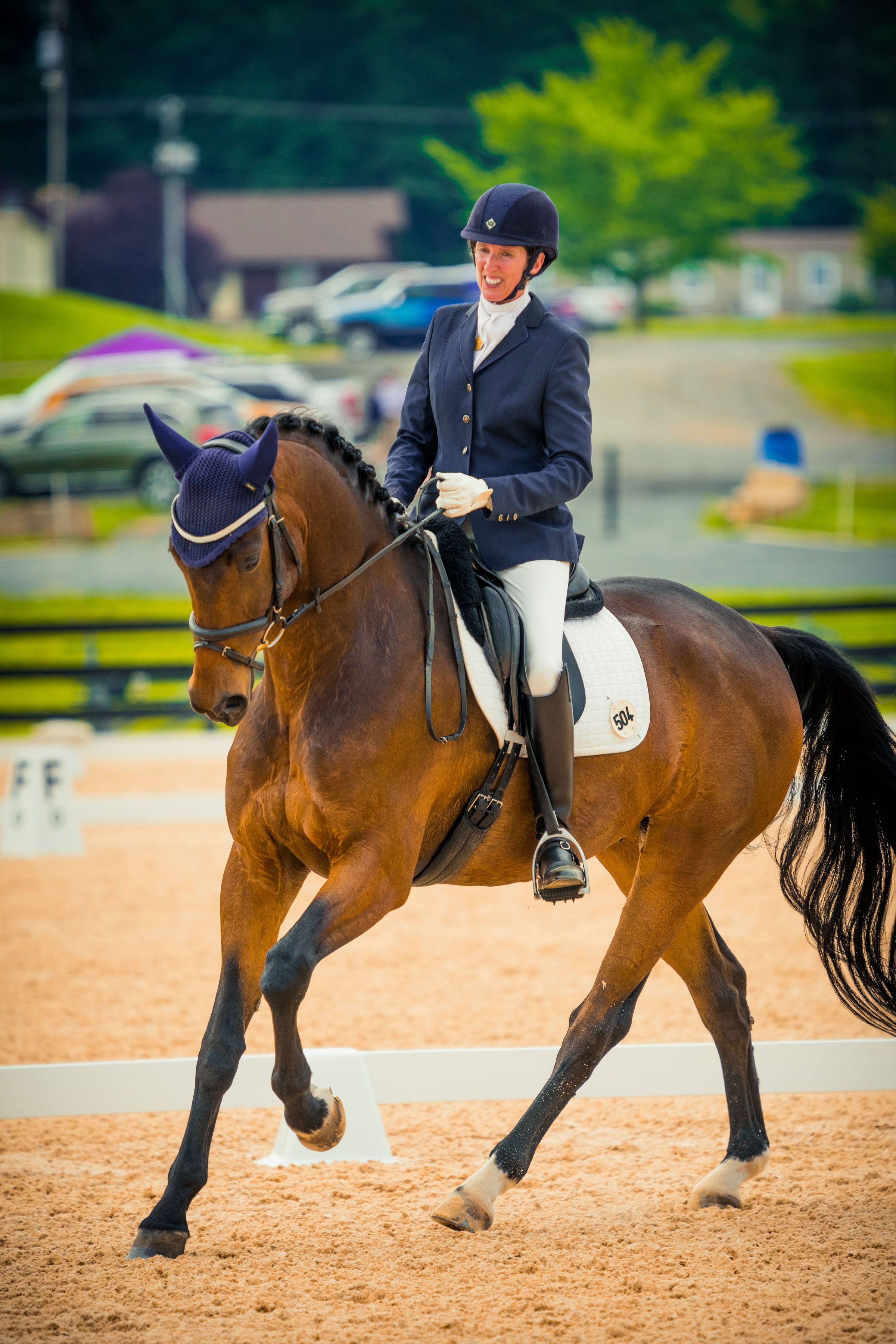 Photo by Ryan Sennewald