Together, we have the power, knowledge and equipment to build a world beyond our wonder. — James Dillet Freeman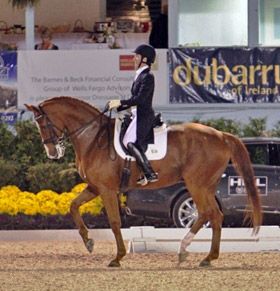 Barbara's goal is to represent the USA at International venues such as the Pan Am Games, World Cup, World Equestrian Games and ultimately the Olympic Games. Barbara not only enjoys the challenge of competition but also sharing the sport and beauty of dressage with others. She also understands the team work it takes for this to happen.
As with most high-level athletic endeavors, funding and sponsorship are of the utmost importance in order for a seasoned athlete to attain her goals.
To accomplish these goals, Barbara must acquire the top Equine Athletes needed to qualify for these competitions and she must consistently train and campaign these athletes so that they are ready for the necessary qualifying competitions.
Funding and sponsorship not only will help Barbara cover the financial expense of meeting these goals, but it will also allow her the mental focus needed to reach the highest level of her sport.
How You Can Help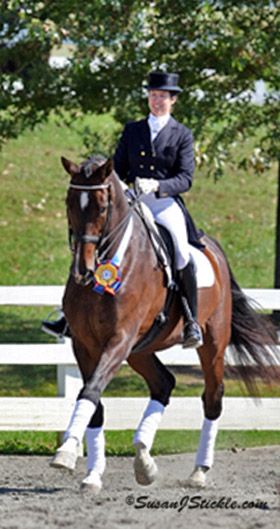 There are several ways you can Join the Journey with Team Strawson to International Competition! Contact Barbara at This email address is being protected from spambots. You need JavaScript enabled to view it. for more information.
Donate products or services
Are you a business owner? Become a product sponsor.
Purchase an Equine Athlete for Barbara to campaign

Join a syndicate and be part-owner of an Equine Athlete
Become sole owner of an Equine Athlete. Contact Barbara at

This email address is being protected from spambots. You need JavaScript enabled to view it.

for more information about becoming s syndicate member or sole owner of a campaign horse.

Make a financial donation: Here are just a few examples of how your donations can help:

Contact Barbara directly to make a donation, or you can donate via Barbara's GoFundMe Account.
$1 to $200 can help fund registration fees and membership dues for horse and rider, adequan or legend shots, one or two lessons/coaching sessions for horse/rider, rider fitness training and therapy.
$200 - $500 can help fund a national show, fund one class at a CDI show, cover hotel costs for a weekend competition, cover one month farrier, chiropracter/acupuncture therapy or gastrogard, one series of adequan, or horse transport to a local show.
$1000 - $1500 can help fund a CDI competition, one month apartment rental in Florida, one month of self-care board in Florida, clinic attendance for horse and rider, or horse transport to Florida.

Make a tax deductible donation to the American Horse Trials Foundation. Barbara is eligible to receive donations from the ATHF, Inc. for reimbursement of showing expenses. Click here for more information.
What will you get?
Join the Team Strawson journey and become a part of a caring community that has fun and puts the horse first. Depending on your sponsorship level, here are just a few examples of what you might gain from the experience:
The thrill of watching and being a part of International venues such as Devon, Global Dressage Festival in Florida, Aachen, and other exciting venues
Opportunity to visit and watch your horse train
Email updates on your horse and it's progress
Access to VIP and Owner's tents at larger horse shows
Team Strawson logowear hats and other apparel and gifts
You or your company thanked on website and in newsletters
Barbara uses your product and promotes it to students and other riders
Your logo displayed on saddle pad during training and under special circumstances in competition
Your logo worn by Barbara on hat/shirt/jacket during training and at barn
Your logo and product information appears on Barbara's website with link to your page
Banner displayed in barn space at competitions or special events
American Horse Trials Foundation, Inc.
Barbara Strawson is a rider eligible for donations from the American Horse Trials Foundation, Inc.

Donations are 100% tax deductible according to IRS Code Section 501(c)(3).
The American Horse Trials Foundation was established in 1987 to assist 3-Day Event Riders and Organizers in raising tax deductible financial support for national and international competition. In 1996, the bylaws were revised so that the Foundation could assist riders competing in the related disciplines of dressage and show jumping. Barbara has recently established grant eligibility with the AHTF. By making a tax deductible contribution to the AHTF, you will be helping Barbara and her horses realize their potential.
If you would like to assist equestrian athletes, or are a rider or organizer needing financial support, contact the Foundation today at 443-262-9555 or by email: This email address is being protected from spambots. You need JavaScript enabled to view it..
American Horse Trials Foundation, Inc.
221 Grove Cove Road
Centreville, MD 21617
Ph: 443-262-9555
Fax:443-262-9666
Email: This email address is being protected from spambots. You need JavaScript enabled to view it.