Owned and Ridden by Emily Goldstein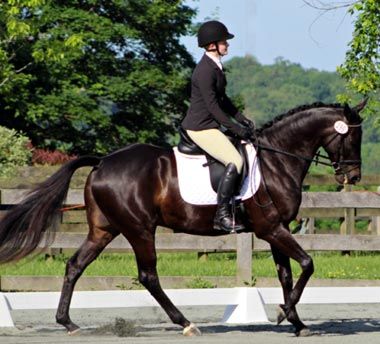 2006 Thoroughbred Gelding, 16.2 H
Siouxperhart - His Laura
Emily and Mo began their career together in the eventing world but have been working towards their USDF Bronze Medal since 2015.
They are currently showing 2nd level with hopes of competing at 3rd level and earning their Bronze in 2017. They continue to jump for fun and might event again in the future.
We have a lot of fun representing off track thoroughbreds and have won several TIP (TB Incentive Program) awards.