Saying Goodbye to a Dear Friend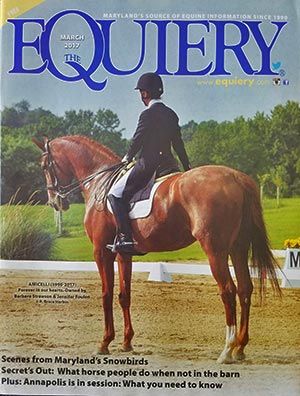 On January 20, 2017 we said goodbye to our dear friend Amicelli. Amicelli lightened all of our lives and we will miss him dearly. Below is a tribute I wrote to him:
Amicelli piaffed and passaged (or maybe even spooked) his way to greener pastures this past Friday.
This horse had so much heart and gave so much over his life. He represented Canada in the North American junior/ young rider championships when he was 6 years old, he debuted in his first Grand Prix when he was 8. And then In his last Grand Prix this summer at 20 years old he got a 76%, the highest of his career. This was a beautiful dance I will always remember. What an amazing soul!
But most importantly, this horse kept me and those around him smiling. He certainly kept us on our toes - never a dull moment with him. Always showing kindness - often with a little mischievous twinkle in his eye. I have been honored and so blessed to have known him. Knowing him, I have grown in so many ways that I couldn't have even imagined and for that I am truly grateful.
A friend shared these words about Amicelli, and I can't think of a better way to describe him, so I will share them with you ..... "Amicelli had a huge presence. Large in stature, generous in spirit, great athletic talent, kind and yet always his own 'person'."
He will always be "The King", loved and cared for by me, Candido his groom, and countless others whose lives he touched.