Owned by Barbara Strawson and Sara Greenberg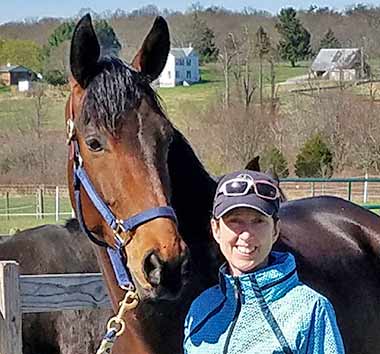 2011 Hanoverian gelding, 17 H
Heinrich Heine - Fidermark - Boss
Heinemann SBG joined Team Strawson in February 2017. Heinemann, aka Heinrich, was bred and raised in Germany by Insa and Dirk Ettwig.
He adjusted very quickly to the USA and is progressing well with his training. He has a wonderful personality - he loves to learn and he loves people.
Stay tuned as he starts competing in the USA in 2018 and as he progresses through the levels.
Read Heinemann's Story and follow Heinemann's diary on Barbara's Facebook account.